Vatican City State (Holy See)
Online Business Education. Economy. Politics. Culture. Religion. Media


Vatican


Country Profile

Capital City: Vatican City

Other Cities: none

Local Time: UTC +1h

Geography:
Location: Southern Europe, an enclave of Rome (Italy)
Area: total of 0.44 sq. km. (109 acres)
Border countries: Italy

Climate: temperate; mild, rainy winters (September to mid-May) with hot, dry summers (May to September)

Government:
Type: Papacy; ecclesiastical governmental and administrative capital of the Roman Catholic Church.
Chief of state: Pope JOHN PAUL II (since 16 October 1978)
Independence: Lateran Pacts confirming independence and sovereignty of The Holy See signed with Italy on 11 February 1929.
Suffrage: Limited to Cardinals less than 80 years old.
Constitution: new Fundamental Law promulgated by Pope John Paul II on 26 November 2000.
Text of the new Fundamental Law

People:
Nationality: none
Population: 900
Ethnic Groups: Italians, Swiss, other
Religions: Roman Catholic
Languages: Italian, Latin, French, various other languages.
Literacy: 100%

Business

Currency: Euro (EUR)

Natural resources: none

Agriculture products: none

Industries: Printing; production of coins, medals, postage stamps, a small amount of mosaics and staff uniforms; worldwide banking and financial activities.
---
Internet Links
Official Sites of Vatican

Santa Sede - Vatican

Ioannes Paulus PP. II - Karol Wojtyla
Secretariat of State

The Roman Curia

General Overview on the Holy See and Vatican City State
Congregazione per il Clero - Santa Sede

Permanent Observer Mission of the Holy See to the United Nations
Map
Map of Vatican City State

News
Holy See Press Office

Agenzia Fides

InsideTheVatican

L'Osservatore Romano

Catholic News Service

Zenit

Radio/TV
Radio Vaticana

Centro Televisivo Vaticano CTV
Arts & Culture
The Vatican Museums

Vatican Library and Secret Archives

Vatican City Guides
Romaturismo

Romguide

RomaOnline

The Christian Catacombs of Rome

Saint Peter's Square
Education
Pontifical Academy of Science

Pontifical Academy of Social Sciences

Pontificia UniversitÓ Gregoriana

Pontificia UniversitÓ Lateranense

Vatican Library
History
History of the Secretariat of State of the Holy See

History of the Vatican Museums

A Short History of the Holy See's Diplomacy

Holy Year

How is the Pope elected?
Monastic Orders
Vatican Orders of Knighthood and the Catholic Orders of Chivalry

Augustinians
The Augustinians

Benedictines
The Order of Saint Benedict

Carmelites
Carmelites

Dominicans
The Order - Ordo Praedicatorum

Franciscans
Franciscan Web Page

Franciscans International - FI

Ordo Fratrum Minorum

Jesuits - The Society of Jesus.
Jesuits in Europe

JesuitsUSA

Salesians
Salesiani

Other Orders
The Sovereign Military Order of Malta

The Knights of Columbus
Science & Research
The Vatican Observatory
Search
Effata!


Online
Education Resources
Natural Stone Veneer
Stone Directory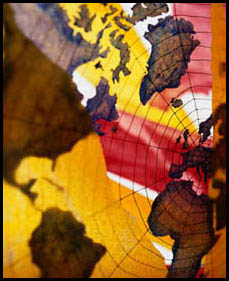 Las Vegas Graphic & Web Design
Professional
Graphic Design & Web Design in Las Vegas


Dentures.
Complete Dentures
&
Partial Dentures


Management Training Courses in Las Vegas USA
Leadership Training & Management Courses in Las Vegas
Management Best Practices
Management Best Practices
Management Consulting Courses
Management Consulting Courses
Management Training Courses
Management Training Courses
Business School Online
Online Business Schools
Open Courseware
Free Open Courses
Online Business Courses
Business Schools Online
Business Management Courses
Business Management Courses
CEO Magazine
CEO Magazine
CEO Library
CEO Library
CEO Club
Executive Networking
CEO Books
CEO Books
MBA Review
Review of MBA Programs
Best MBA
Ranking of World's Best MBA Programs
MBA distance Learning
Online MBA
Top Ranking MBA
Ranking of Top MBA Programs
Online Executive MBA
Online Executive MBA Programs
Accelerated MBA
Accelerated MBA Programs
Las Vegas Web Design
Las Vegas Web Design