About this project
Who's responsible for the project?
Welcome to world portal , I am the site builder and project manager. I started this project as 'one-person show': I was the editor, webmaster and promoter. But today, several of the Worldbud members are being involved to create an international online community.
Future Developments of this Site
For 2006 the following developments are planned:
Content

Research and update countries profile business, culture and tourism content (text and photos)
Develop an international web directory (reviewed and edited by Worldbud members)
Programming

Automate membership profile submission, update, review and approval
Add administrative interface for ambassadors/country managers
Add a member discussion forum module for sharing opinions, experiences and photos
Add an event/meeting announcement/calendar module for announcing local and international events
Add members classifieds module
Add a search module
Mailing list - new member registration, news and website updates
Information references
Funding and support for content development, web programming and server costs of Worldbud is sponsored by the following:
Copyright Information
This project is to be regarded as a free data provider. You may link or use data or images from this website, provided you clearly state a copyright note on the same page with an active hyperlink as described as follows: © worldbud.com
Privacy statement
The Worldbud is committed to protecting the privacy of its internet users. We do not share or sell any private data to third party or non-members.
Disclaimer/Terms of Use
All the info provided is done with best effort. However I do not provide any guarantee of the correctness of content. I cannot be held responsible for any losses or damages from content or website resources usage. Although I try my best to screen and qualify Worldbud members. I 'm not held responsible for their actions. Every person is responsible for their own postings and their actions. In using any of the Worldbud resources or services you:
Worldbud assumes no liability for any transaction between the Worldbud members. Worldbud services are offered with the understanding that it Worldbud cannot endorse, control nor guarantee any of its members behaviors

Users of this Worldbud services and this website waive and release Worldbud to the full extent permitted by law from any and all claims relating to the usage of the information or services made available. Neither Worldbud nor its affiliates will be liable for any loss or damage incurred by users in the event of any failure or interruption of this site, or resulting from the act or omission of any other party involving making this site available.

You agree that, in no event shall the Worldbud, its trustees, directors, officers, employees or affiliates be liable for incidental or consequential damages of any kind, including economic damages or injury to property, person or lost profits.

You agree not to retaliate against good faith transactions by the Worldbud or any of its members.
Online
Education Resources
Natural Stone Veneer
Stone Directory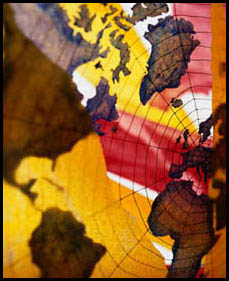 Las Vegas Graphic & Web Design
Professional
Graphic Design & Web Design in Las Vegas


Dentures.
Complete Dentures
&
Partial Dentures


Management Training Courses in Las Vegas USA
Leadership Training & Management Courses in Las Vegas
Management Best Practices
Management Best Practices
Management Consulting Courses
Management Consulting Courses
Management Training Courses
Management Training Courses
Business School Online
Online Business Schools
Open Courseware
Free Open Courses
Online Business Courses
Business Schools Online
Business Management Courses
Business Management Courses
CEO Magazine
CEO Magazine
CEO Library
CEO Library
CEO Club
Executive Networking
CEO Books
CEO Books
MBA Review
Review of MBA Programs
Best MBA
Ranking of World's Best MBA Programs
MBA distance Learning
Online MBA
Top Ranking MBA
Ranking of Top MBA Programs
Online Executive MBA
Online Executive MBA Programs
Accelerated MBA
Accelerated MBA Programs
Las Vegas Web Design
Las Vegas Web Design