Tibet
Online Business Education. Economy. Politics. Culture. Religion. Media

Tibet


Country Profile
Local Time: UTC +8h

Capital City: Lhasa (3650m above sea level)

Other Cities: Shigatse, Gyangtse, Qamdo, Jyekundo, Dartsedo, Golmud, Lhatse, Maqin, Pelbar, Sakya, Tingri.
Geography:
Location: Asia, north of India, located on the Tibetan Plateau, the world's highest region.
Area--TAR: 1.2m sq km (471 700 sq miles), Bod: 2.5 million sq. km, approximately the size of Western Europe.
Terrain: 70% Grassland; from high plateau to tropical forest
Border countries: Bhutan, India, Nepal, Myanmar (Burma)

Climate: Average temperture 28 degrees Celsius (Summer) -15 degrees Celsius (in Winter), extremely dry except during rainy season (July-August)

Government:
Type: Communist party-led state (People's Republic of China)
The Tibet Autonomous Region was founded on 9 September 1965.

People:
Population: 2.62 million
Ethnic Groups: primarily ethnic Tibetans; Menba, Lhoba, Mongols, Hui and a growing number of Han Chinese.
Religions: Tibetan Buddhism, Animism
Languages: Tibetan, Chinese
Literacy: NA
Business
Currency: Chinese Yuan Renminbi (CNY)

Natural resources: Forests, wildlife, mineral resources, uranium (world's largest uranium reserve), hydro-, geothermal energy.

Agriculture products: Livestock and livestock products.

Industries: Mining, wool spinning, carpets, forestry, food processing, printing, building materials and machinery, tourism.
---
Internet Links
Official Sites of Tibet

Chinese Government Online Project

Diplomatic Missions
China's Missions Overseas

Tibetan Government in Exile
Tibetan Government

TibetNet

Maps of Tibet
General map of Tibet

Historical Map of Tibet (1897)

Relief map of Tibet

The Tibet Map Institute
News
Tibet Information Network

Tibet Times
Arts & Culture
The Art of Tibet

Art-Tibet
Destination Tibet - Travel and Tour Guides

China in Brief

China's Tibet

China's Tibet

Tibet at a glance

Tibet Online

Travel to Tibet

xizang.net

Lhasa
Lhasa

Images
Images of Greater Tibet

Travel
China Tibet Information Center

Tibet Travel

Education
Tibet University
Environment
Hope for Tibet's Environment

State of Tibet's environment

Tibet Environmental Watch (TEW)

Tibet Heritage Fund
History
Tibet: A Brief History

Students for a Free Tibet at UVA

Independence: The right of the Tibetan people
International Tibet Organizations
Free Tibet Campaign

The Milarepa Fund

Students for a Free Tibet

Tibet Fund
Search
tibetsearch.com

Newsgroup of Tibet
talk.politics.tibet


Online
Education Resources
Natural Stone Veneer
Stone Directory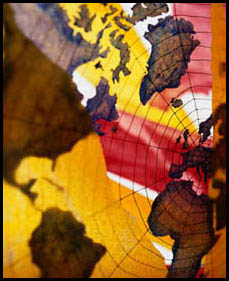 Las Vegas Graphic & Web Design
Professional
Graphic Design & Web Design in Las Vegas


Dentures.
Complete Dentures
&
Partial Dentures


Management Training Courses in Las Vegas USA
Leadership Training & Management Courses in Las Vegas
Management Best Practices
Management Best Practices
Management Consulting Courses
Management Consulting Courses
Management Training Courses
Management Training Courses
Business School Online
Online Business Schools
Open Courseware
Free Open Courses
Online Business Courses
Business Schools Online
Business Management Courses
Business Management Courses
CEO Magazine
CEO Magazine
CEO Library
CEO Library
CEO Club
Executive Networking
CEO Books
CEO Books
MBA Review
Review of MBA Programs
Best MBA
Ranking of World's Best MBA Programs
MBA distance Learning
Online MBA
Top Ranking MBA
Ranking of Top MBA Programs
Online Executive MBA
Online Executive MBA Programs
Accelerated MBA
Accelerated MBA Programs
Las Vegas Web Design
Las Vegas Web Design