Solomon Islands
Online Business Education. Economy. Politics. Culture. Religion. Media




Solomon Islands

Country Profile
Capital City: Honiara on the island of Guadalcanal.

Local Time: UTC +11h
Geography: Location: Oceania; group of South Pacfic islands east of Papua New Guinea. Area: Land -- 27 556 sq. km. (11 599 sq. mi.). Archipelago--725 197 sq. km. (280 000 sq. mi.). Terrain: rugged mountains with some low coral atolls.

Climate: Tropical with average daytime temperatures around 29 degrees and high humidity, monsoonal wet season occurring between November and March.
Government:
Type: Parliamentary democracy within the Commonwealth.
Chief of state: Queen ELIZABETH II (since 6 February 1952), represented by Governor General Sir John LAPLI (since NA 1999)
Constitution: May 1978.
Independence: 7 July 1978 (from the United Kingdom).

People:
Nationality: Solomon Islander(s).
Population: between 320 000 - 520 000.
GNI per capita PPP: $ 1 922 (year) Ethnic groups: predominantly Melanesian 93%, Polynesian 4%, Micronesian 1.5%. Religions: Christian 95%--more than one-third Anglican, indigenous beliefs 4%. Languages: English (official, but spoken by only 1%-2%); Melanesian pidgin is lingua franca spoken in much of the islands; 87 indigenous languages.
Literacy: 64%
Business
Currency: Solomon Islands dollar (SBD)
Natural resources: Fish, forests, palm products (oil and kernels) as well as cocoa, gold, bauxite, phosphates, lead, zinc, nickel.
---
Internet Links
Official Sites of Solomon Islands

Ministry of Commerce, Employment & Tourism

Solomon Islands High Commission in Canberra, Australia

Diplomatic Missions
Consulates of Solomon Islands

Maps
Map of Solomon Islands

Solomon Islands map

Map of Oceania and the Pacific Islands
Island News
The CocoNET Wireless

People First Network News Page

Pacific Islands Report

Solomon Islands Broadcasting Corporation

Arts & Culture
Melanesian Handcraft

Oceanic Tribal Art : New Hebrides Solomon Vanuatu Art

Village Enterprises
Business & Economy
Central Bank of Solomon Islands

Online Business Information Service (OBIS)

Transportation
Airline
Solomon Airlines
Destination Solomon Islands - Islands Guides
The Solomon Islands

In And Around Honiara

Where to stay

Island Hopping

Charapoana Island Resort

Dive Gizo

Tetepare

Solomon Islands

Jane's Solomon Islands Home Page

Finding Solomon Islands

South Pacific Tourism Organisation

Travel advices
Travel advice for the Solomon Islands
Education
King's University

People First Network

Solomon Islands Association of Rural Training Centres
Environment
Conservation Activities and Information

WWF Solomon Islands Country Programme
History
Battle of Guadalcanal

History of the Solomon Islands
Search
Pacific Web Guide

Te Puna Web Directory


Online
Education Resources
Natural Stone Veneer
Stone Directory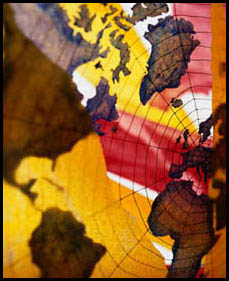 Las Vegas Graphic & Web Design
Professional
Graphic Design & Web Design in Las Vegas


Dentures.
Complete Dentures
&
Partial Dentures


Management Training Courses in Las Vegas USA
Leadership Training & Management Courses in Las Vegas
Management Best Practices
Management Best Practices
Management Consulting Courses
Management Consulting Courses
Management Training Courses
Management Training Courses
Business School Online
Online Business Schools
Open Courseware
Free Open Courses
Online Business Courses
Business Schools Online
Business Management Courses
Business Management Courses
CEO Magazine
CEO Magazine
CEO Library
CEO Library
CEO Club
Executive Networking
CEO Books
CEO Books
MBA Review
Review of MBA Programs
Best MBA
Ranking of World's Best MBA Programs
MBA distance Learning
Online MBA
Top Ranking MBA
Ranking of Top MBA Programs
Online Executive MBA
Online Executive MBA Programs
Accelerated MBA
Accelerated MBA Programs
Las Vegas Web Design
Las Vegas Web Design