Great Britain and Northern Ireland
Online Business Education. Economy. Politics. Culture. Religion. Media



British Union


Country Profile
Capital City: London (metropolitan pop. about 7.2 million)

Other Cities: Belfast, Birmingham, Bradford, Bristol, Cardiff, Edinburgh, Glasgow, Leeds, Liverpool, Manchester, Sheffield.
Local Time: UTC No UTC offset
Geography:
Location: Western Europe, islands including the northern one-sixth of the island of Ireland between the North Atlantic Ocean and the North Sea, northwest of France
Area: 243,000 sq. km. (93,000 sq. mi.)
Terrain: 30% arable, 50% meadow and pasture, 12% waste or urban, 7% forested, 1% inland water.
Land use: 25% arable, 46% meadows and pastures, 10% forests and woodland, 19% other.

Climate:
Very British: more than one-half of the days are overcast;
generally mild and temperate; moderated by prevailing southwest winds over the North Atlantic Current.

Government: Constitutional monarchy.

Constitution: Unwritten; partly statutes, partly common law and practice.

People:
Nationality: Noun--Briton(s). Adjective--British.
Population (2003 est.): 60.1 million.
Major ethnic groups: British, Irish, West Indian, South Asian.
Major religions: Church of England (Anglican), Roman Catholic, Church of Scotland (Presbyterian), Muslim.
Major languages: English, Welsh, Irish Gaelic, Scottish Gaelic.
Literacy: 99%.
Business
Currency: British Pound £ (GBP)
Natural resources: Coal, oil, natural gas, tin, limestone, iron ore, salt, clay, chalk, gypsum, lead, silica.

Agriculture products: Cereals, oilseed, potatoes, vegetables; cattle, sheep, poultry; fish.

Industries: Machine tools, electric power equipment, automation equipment, railroad equipment, shipbuilding, aircraft, motor vehicles and parts, electronics and communications equipment, metals, chemicals, coal, petroleum, paper and paper products, food processing, textiles, clothing, and other consumer goods.

Exports partners: USA 15.7%, Germany 10.5%, France 9.5%, Netherlands 6.9%, Ireland 6.5%, Belgium 5.6%, Spain 4.4%, Italy 4.4% (2003)
Imports partners: Germany 13.5%, USA 10.2%, France 8.1%, Netherlands 6.3%, Belgium 4.9%, Italy 4.7% (2003)
---
Internet Links
Official Sites of United Kingdom

The British Monarchy

United Kingdom Parliament

House of Commons

House of Lords

Number 10 Downing Street

Directgov

Foreign & Commonwealth Office Britain and the EU

Foreign & Commonwealth Office (FCO)

Diplomatic Missions
United Kingdom Mission to the United Nations

BritainUSA

UK Embassies Overseas

Foreign Embassies in the UK

Statistics
National Statistics

Weather
The Met Office

UK Maps
Map of the United Kingdom

News
BBC

BBC News Online

The Financial Times

The Guardian

The Independent

The Telegraph

The Times
Arts & Culture
Britannica Online

British Library, The

Arts
British Art

Music
Beatles Ultimate Experience

David Bowie

The Rolling Stones

the state51 conspiracy

Visual arts
The National Gallery

The Royal Academy of Arts

Tate Gallery

Yale Center for British Art
Business & Economy
Bank of England

London Stock Exchange

British Chambers of Commerce, The

London Chamber of Commerce and Industry

British Trade International

Department of Trade and Industry - DTI

Dos and Dont's
Etiquette Guide: The UK

Transportation
BMI - british midland

British Airways

Virgin Atlantic Airways

Brittany Ferries

Eurostar

BritRail

British Brands
Alfred Dunhill

Bentley

The Body Shop

Christie's

Hackett

Harrods

Jaguar

Lloyd's

Marks & Spencer

Metropolitan Police

Mulberry

Rolls-Royce Motor Cars

Sotheby's

Wimbledon
Destination United Kingdom - Country Guides

Visit Britain

britainonview.com

Guardian Unlimited: Travel United Kingdom

The Knowhere Guide

SeaBritain 2005

Education
Eton College

London School of Economics and Political Science

University of Cambridge

University College London

University of Nottingham

University of Rochester

University of Oxford

University of Sussex

studentUK.com

University Guide by EducationGuardian.co.uk
Environment
Natural Environment Research Council

The National Trust

The Tree Council
History
A - The National Archives

Arthurian Resources

British History

The Camelot Project

Early Manuscripts at Oxford University

English Heritage

Historical Manuscripts Commission

History of the Monarchy

Richard III Society

The Avalon Project at the Yale Law School

History of the United Kingdom

Knighthood, Chivalry & Tournaments Resource Library

World Heritage Sites in the United Kingdom

WWW-VL: HISTORY of the United Kingdom

Museum
British Museum

Museum of the City of London

The National Museum of Science & Industry

National Maritime Museum

The Natural History Museum
Language
ABCtales.com

Oxford English Dictionary

shakespeare.com
Science
The Geological Society

Royal Geographical Society

Royal Observatory Greenwich

Science Museum
Search
Mirago

@UK

UKIndex

Brit Index

England Guides
enjoyEngland

City Guide
Mayor of London, the London Assembly and the Greater London Authority

London

Isle of Avalon - Glastonbury

Brighton and Hove

Northumbria Tourist Board

Shakespeare Country

Celebrating Somerset

South East England Tourist Board

Yorkshire Tourist Board
Newsgroups of United Kingdom
soc.culture.british

Newsgroup of Ireland
soc.culture.irish

Newsgroup of Scotland
soc.culture.scottish


Online
Education Resources
Natural Stone Veneer
Stone Directory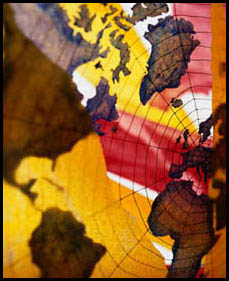 Las Vegas Graphic & Web Design
Professional
Graphic Design & Web Design in Las Vegas


Dentures.
Complete Dentures
&
Partial Dentures


Management Training Courses in Las Vegas USA
Leadership Training & Management Courses in Las Vegas
Management Best Practices
Management Best Practices
Management Consulting Courses
Management Consulting Courses
Management Training Courses
Management Training Courses
Business School Online
Online Business Schools
Open Courseware
Free Open Courses
Online Business Courses
Business Schools Online
Business Management Courses
Business Management Courses
CEO Magazine
CEO Magazine
CEO Library
CEO Library
CEO Club
Executive Networking
CEO Books
CEO Books
MBA Review
Review of MBA Programs
Best MBA
Ranking of World's Best MBA Programs
MBA distance Learning
Online MBA
Top Ranking MBA
Ranking of Top MBA Programs
Online Executive MBA
Online Executive MBA Programs
Accelerated MBA
Accelerated MBA Programs
Las Vegas Web Design
Las Vegas Web Design